The Players Championship
C'est un des plus célèbres tournois de golf au monde qui se dispute du 11 au 14 mars 2021 aux États-Unis. Comptant pour le circuit américain, The Players Championship est unanimement considéré comme le 5e Majeur du circuit. Cette année encore, il va réunir encore une pléiade de champions.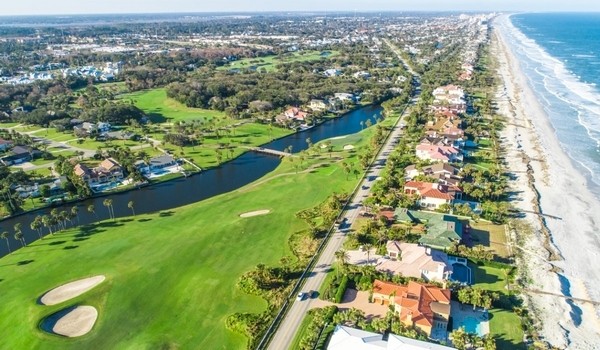 Si la saison 2021 a commencé en 2020 et que quelques gros tournois se sont déjà déroulés, comme du côté de Pebble-Beach, le Players Championship marque toujours le début de la saison de golf, en même temps que l'arrivée du printemps. En raison de son accident de voiture, Tiger Woods ne foulera pas cette année le gazon du parcours TPC Sawgrass. En revanche, la crème de la crème du golf mondial sera bien au rendez-vous en Floride.
À quelques semaines du premier Majeur de la saison à Augusta, le numéro un mondial, Dustin Johnson, aura plus que jamais la volonté de poser sa (longue) patte sur le circuit américain. Le tenant de la célèbre veste verte, qui se montre de plus en plus régulier dans les tops 5 des plus grands tournois, aura à cœur de prendre la tête de l'ordre du mérite de la FedEx-Cup, dont il occupe actuellement la 4e place. Patrick Cantlay et Xander Schauffele, qui comptent déjà 2 fois plus de tournois joués, n'ont qu'à bien se tenir pour résister à la soif de victoire du joueur de Caroline du Sud.
Un bataillon de joueurs exceptionnels
Pour s'imposer sur le parcours de Ponte Vedra Beach, DJ va devoir faire face à des adversaires aussi talentueux les uns que les autres. Le tenant du titre, Rory Mc Ilroy, en recherche de son pic de forme, sera une fois de plus le leader de la meute, prête à croquer l'incontestable meilleur joueur du monde actuel. Sur un tracé exceptionnel pour le (télé)spectateur, le nord-irlandais espère retrouver le niveau qui lui a permis d'écraser la concurrence l'an passé, peu avant le confinement au printemps.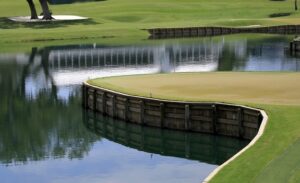 Une fois encore, l'un des juges de paix se situera au trou n°17, peut-être le plus célèbre du golf mondial ! Ce Par 3 d'à peine plus d'une centaine de mètres est un green en île, ne pardonnant aucune faute. Avec un départ entouré d'arbres, il est parfois complexe d'estimer la puissance du vent, toujours présent en Floride. Les erreurs de clubs sont fréquentes, surtout quand la pression du dernier trou est à son paroxysme !
Parmi tous les golfeurs engagés, le français Victor Perez poursuit son apprentissage du plus haut niveau. Il aura lui aussi son mot à dire. De plus en plus à l'aise face à la concurrence, le 32e joueur mondial rêve d'un exploit qui le rapprocherait un peu plus de la qualification en Ryder Cup, l'automne prochain.