Finale de la Race to Dubaï – Demandez le programme!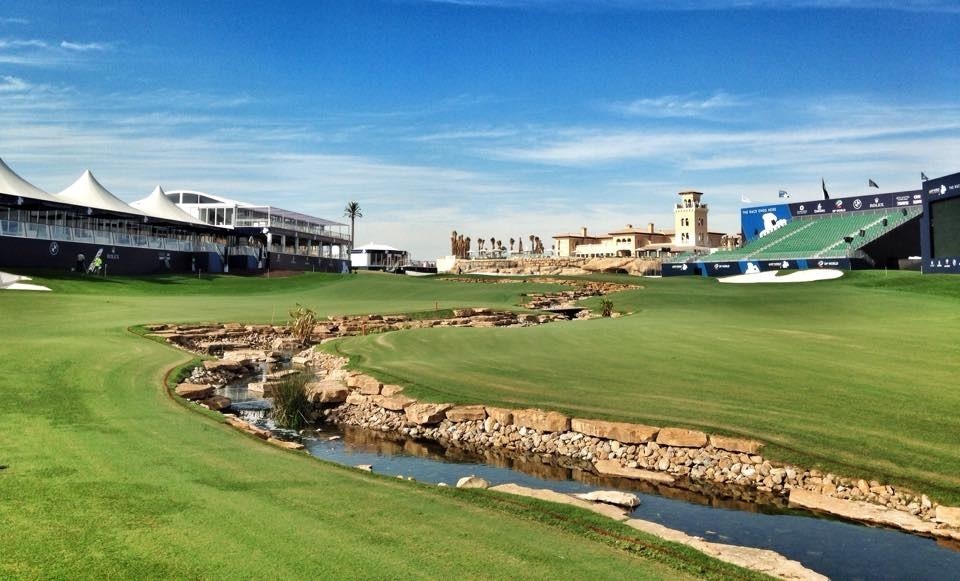 Dernière semaine de la saison 2014 sur le Tour Européen, avec la Finale de la Race to Dubaï, qui se dispute sur le Jumeirah Golf Estates.
Le Numéro un mondial fait sa mini rentrée pour l'occasion, lui qui n'a disputé aucune épreuve des Final Series. Comme à l'accoutumée, il sera très suivi, même si le suspens pour le titre de N°1 Européen n'a plus court, Rory Mc Ilroy terminera la semaine à la première place du ranking. Mais après son mini break sera-t-il assez compétitif pour faire face aux hommes en forme du moment, tel Henrik Stenson, vainqueur sur ce même parcours, il y a douze mois, et qui vient de signer un très bon 64 sur le dernier tour ce dimanche, pour arracher une place sur le podium.
D'ailleurs les prétendants sont nombreux, Ian Poulter vient d'échouer par deux fois sur les final Series, il est motivé comme jamais pour décocher enfin le titre. Nous pourrons compter aussi sur Sergio Garcia, Justin Rose, Martin Kaymer, Graeme McDowell pour égayer un peu le suspense, sans oublier bien sur, nos trois jeunes frenchies, Victor Dubuisson, Alex Levy, et Romain Wattel, tous trois candidats pour conclure de la meilleure des manière une très belle saison.